In The Lavender Haze
While rewatching Mad Men, I heard Anna Draper tell Don who was describing his love for Betty that he was in the lavender haze. I loved the sound of that. The line stuck with me — and Taylor Swift, who would come out with her own lavender haze a year later — so I made my own crewneck.

Each garment was custom dyed using a Frosted White and Caviar Black fleece. The type was crafted by hand and the floral arrangement were photographed on location at a botantical garden in Maryland.

This item is no longer available for sale.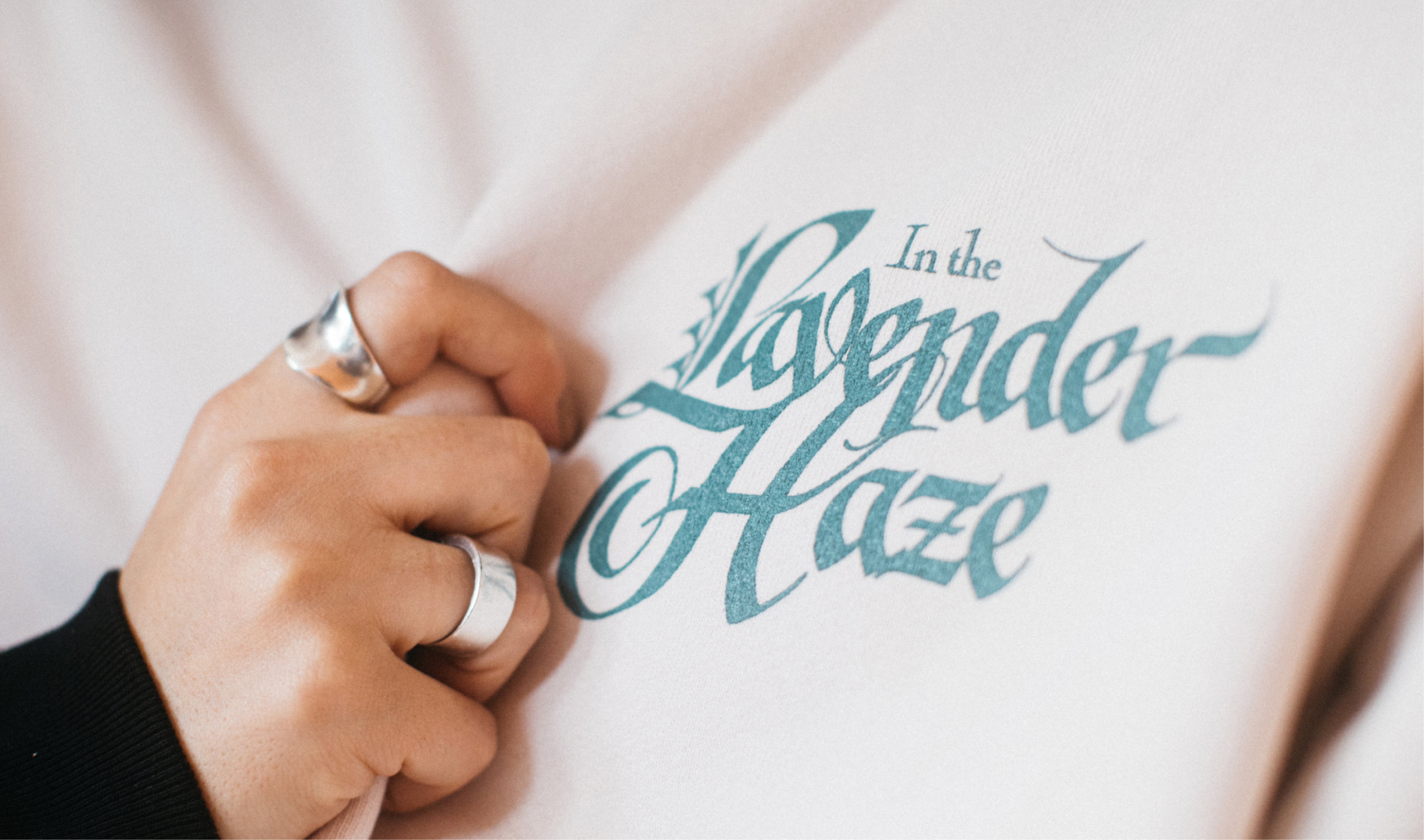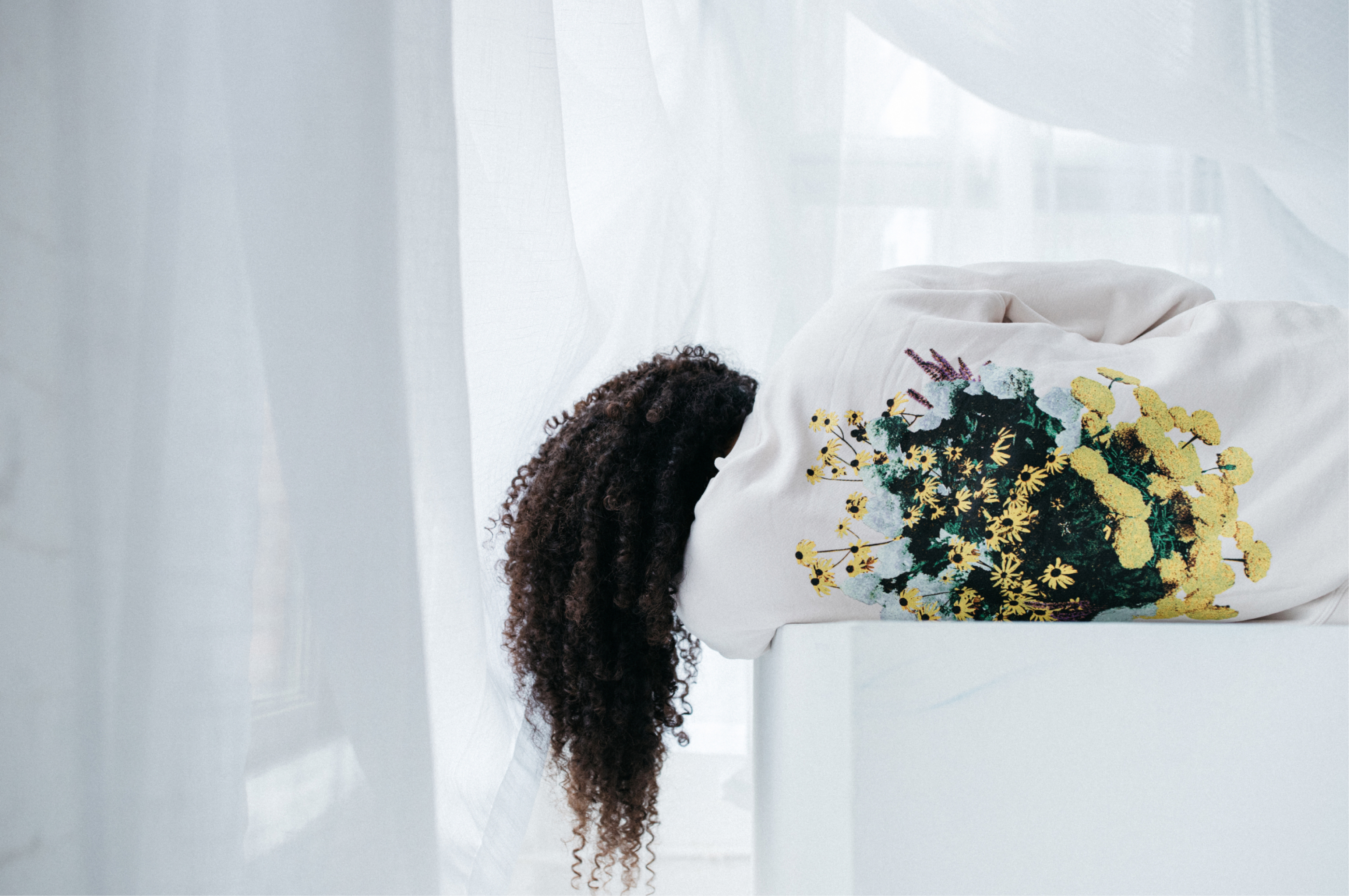 Creative Direction & Design: Robyn Kanner
Partners: Arc Initiatives
Lettering: Richie Stewart
Design: Eric Ziminsky, Jazmine Johnson, Anna Impson
Project Manager: Aja Nuzzi

Photographer: Aundre Larrow
Photographer's Assistant: Sarai Garcia
Models: Charlotte Rose Benjamin, Joseph Gelpi

There are countless hands that touch the projects I've worked on — designers, developers, photographers, project managers, copywriters, researchers, accountants, and lawyers. I'm thankful for all of them.